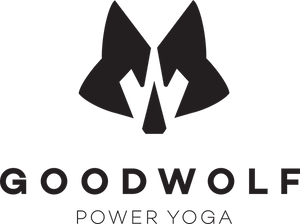 Sweat together
Be on a hunt for greatness
Get true power
GoodWolf Power Yoga is the space for you to commit to yourself first so you can show up and be great for others.
Our classes are designed and delivered with every body in mind. We teach from the Baptiste Power Yoga Methodology with consistency and mastery.
You are invited to join the pack, you belong.
30 Days For 30 Bucks, First 3 Reformer Sessions for 33 bucks.
New Client Specials - 30 for $30, first 3 for $33
Get Your Intro Special
FOR THE STRENGTH OF THE PACK IS IN THE WOLF ... AND THE STRENGTH OF THE WOLF IS IN THE PACK.
power up
weights + cardio + tabata = sweat and fun
Ribbon Cutting 2019
the beginning of something big